We take care of family
---
September 2011 Newsletter | Fedelta Home Care, Seattle WA
September 08, 2011
September 2011 Newsletter
September 2011 has been designated as World Alzheimer's Month, calling attention to the 35 million people worldwide who are dealing with this devastating disease. At the recent Alzheimer's Association International Conference, William Thies, PhD, said, "Alzheimer's is the most significant social and health crisis of the 21st century." The Association noted that dementia care costs account for 1% of the world's gross domestic product! We mention these figures to remind family caregivers that they are not alone, and that help is available. In this issue of the Fedelta eNewsletter, we would like to share some of the latest updates on Alzheimer's research, prevention and care.
Fedelta invites you to join us for the Annual Alzheimer's Walk in Seattle on September 10 and Everett on September 25. Please register and you will receive a free Fedelta t-shirt. Click here to register for our FCS Seattle Team; click here to register for our FCS Everett Team. We hope you can join us!

Alzheimer's Disease: Pinpointing the Diagnosis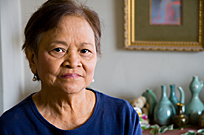 Until recently, doctors lacked a reliable method of identifying Alzheimer's disease. Especially in the early stages, other diseases and conditions can mimic the symptoms of Alzheimer's. Some of these conditions are even treatable, including depression, delirium, thyroid problems, and negative side effects of medications.
According to the National Institute on Aging, researchers are now using diagnostic techniques such as brain imaging, blood tests and even genetic tests. Early diagnosis is important because it allows care planning to take place while the patient can still participate fully. Early diagnosis also allows for beneficial lifestyle changes, the best possible medical treatment, and strategies to help the patient make the most of remaining abilities.
Family Members Are Often First to Notice Signs of Memory Loss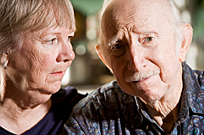 According to Washington University in St. Louis researchers, a patient's family members and close friends can most accurately identify the early stages of dementia—even more reliably than standard screening tests administered in a doctor's office. People closest to the patient are most able to note subtle behavior changes, and to observe their loved one over time. This is important in the early stages of Alzheimer's disease, when the symptoms often fluctuate.
The earliest symptoms of Alzheimer's disease include:
Repeating questions
Forgetting words
Getting lost
Trouble completing familiar, everyday tasks
Losing or misplacing possessions
Personality changes, such as decreased judgment
Trouble handling money and paying bills
Seniors who are experiencing one or more of these symptoms should discuss them with their healthcare provider.
If It's Good for the Heart, It's Good for the Brain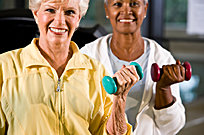 We are learning more and more about the interrelationship of brain health and health in general. Particular attention is now being paid to the connection between cardiovascular wellness and cognitive fitness. One of the best ways to protect our brain is to protect our hearts. For example, the American Medical Association recently reported that a high level of HDL—"good" cholesterol—reduces the risk of Alzheimer's in older adults. Heart-healthy aerobic exercise and even weight lifting also protect the brain.
What are some of the protective lifestyle choices we can make? Talk to your healthcare provider about an effective exercise program. Consume a heart- and brain-healthy diet with less fat and salt, more nutrient-rich whole grains and vegetables. Reduce stress, stop smoking, get enough sleep, and manage underlying health conditions such as diabetes and hypertension. Stay motivated by reminding yourself that these changes all serve double duty!
Alzheimer's Family Caregivers May Put Their Own Health at Risk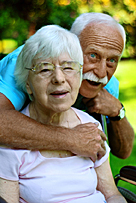 Today, 15 million Americans are providing care for loved ones with Alzheimer's disease and other dementia. These unpaid heroes are a vital part of our nation's healthcare system, and there is an increased recognition of the importance of supporting them. Did you know studies show that caregivers may be at higher risk for a wide array of health problems, such as heart disease, stroke, high blood pressure and depression? The American Geriatrics Association even states that Alzheimer's caregivers are themselves at greater risk of developing dementia.
The reason? Family caregivers are less likely to take care of their own health, and are more likely to experience stress and isolation that lead to higher levels of harmful hormones in the body. Caregivers should remember that caring for their own health and taking advantage of support services are an important part of caring for their loved one.
Fedelta Five
Fedelta Care Solutions supports Alzheimer's patients and families:
Fedelta's Registered Nurses and Certified Nursing Assistants assess client needs and design a specialized care plan that balances safety and dignity.
Fedelta's in-home caregivers are knowledgeable about the special challenges of dementia care, providing companionship and personal care, round-the-clock or as needed.
Fedelta in-home care provides peace of mind for family caregivers while they are at work or taking some much-deserved time for themselves.
Fedelta Care Solutions geriatric care managers locate appropriate dementia care support services in our area.
If an assisted living or memory care community is the most appropriate care setting, Fedelta Care Solutions eldercare specialists can provide a tour to help locate the best match.